Lonnie Curlee Rea
Idaho Daily Statesman, Boise, Idaho - 02 October 1970
Mr. Rea was born Oct. 14, 1923, at Meridian. He attended schools there and graduated from Meridian High School in 1942. He served in the 11th Airborne Infantry during World War II in the Pacific theater.

After his discharge he attended the University of Idaho, then went to work for the U.S. Forestry Service as a smokejumper at McCall. He worked as a logger in the McCall and Idaho City areas for several years. In 1963 he went to work for the Bureau of Land Management at Boise and Mountain Home until just prior to his death.

On June 15, 1951 he married Helen Alvis at Winnemucca, Nev. She survives.

He was a member of the Highlands Baptist Church and of the Veterans of Foreign Wars in Boise.

Surviving in addition to his wife are two sons, Michael and Steven Rea, and three daughters, Carrie, Connie, and Terri, home in Boise; his parents, Mr. and Mrs. E. G. Rea of Nampa, two brothers, James Rea of Vancouver, Washington, and Doyal Rea of Las Vegas, NV; two sisters, Mrs. Norman (Pauline) Adkins and Mrs. J.C. (Hazel) Voss both of Nampa.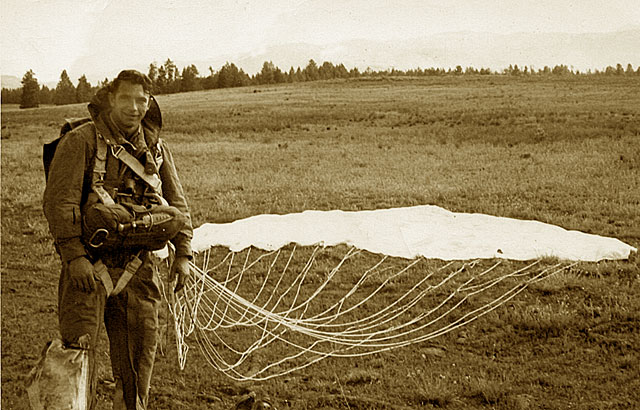 Copyright © 2009 - Sharon McConnel. All Rights Reserved.
---