Yellow Pine Co., Stibnite, 1931
Courtesy of Ron Smith. Ron is a member of the Valley County History Project and a contributor to "Pans, Picks & Shovels/Mining in Valley County, Idaho," published 2012 by the Valley County History Project.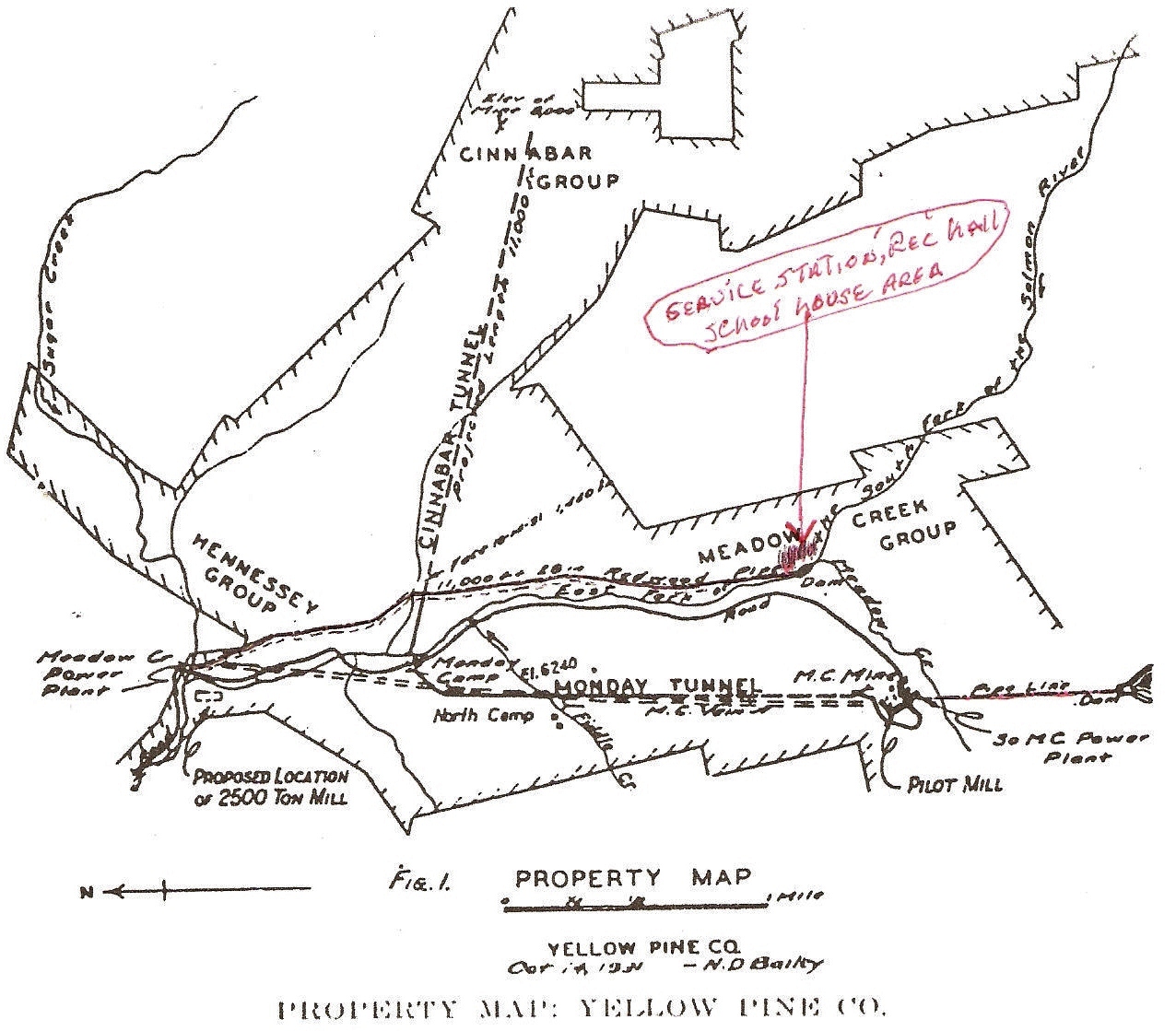 click image to enlarge
A map drafted by Harold Bailey in 1931 showing the two pipe lines, The Redwood and the line from the reservoir to the mill. I put in the "rec" hall school area to give you an idea where the Rewood line started. The reservoir is south and a little west from the old mill site. - Ron
Idaho GenWeb Archives - Valley County
Sharon McConnel, County Coordinator
Copyright © 2009 - Sharon McConnel. All Rights Reserved.
The IDGenWeb Project is a genealogical and resource collection for the state of Idaho and its counties.
---