Yellow Pine Co., Stibnite, 1931
Courtesy of Ron Smith. Ron is a member of the Valley County History Project and a contributor to "Pans, Picks & Shovels/Mining in Valley County, Idaho," published 2012 by the Valley County History Project.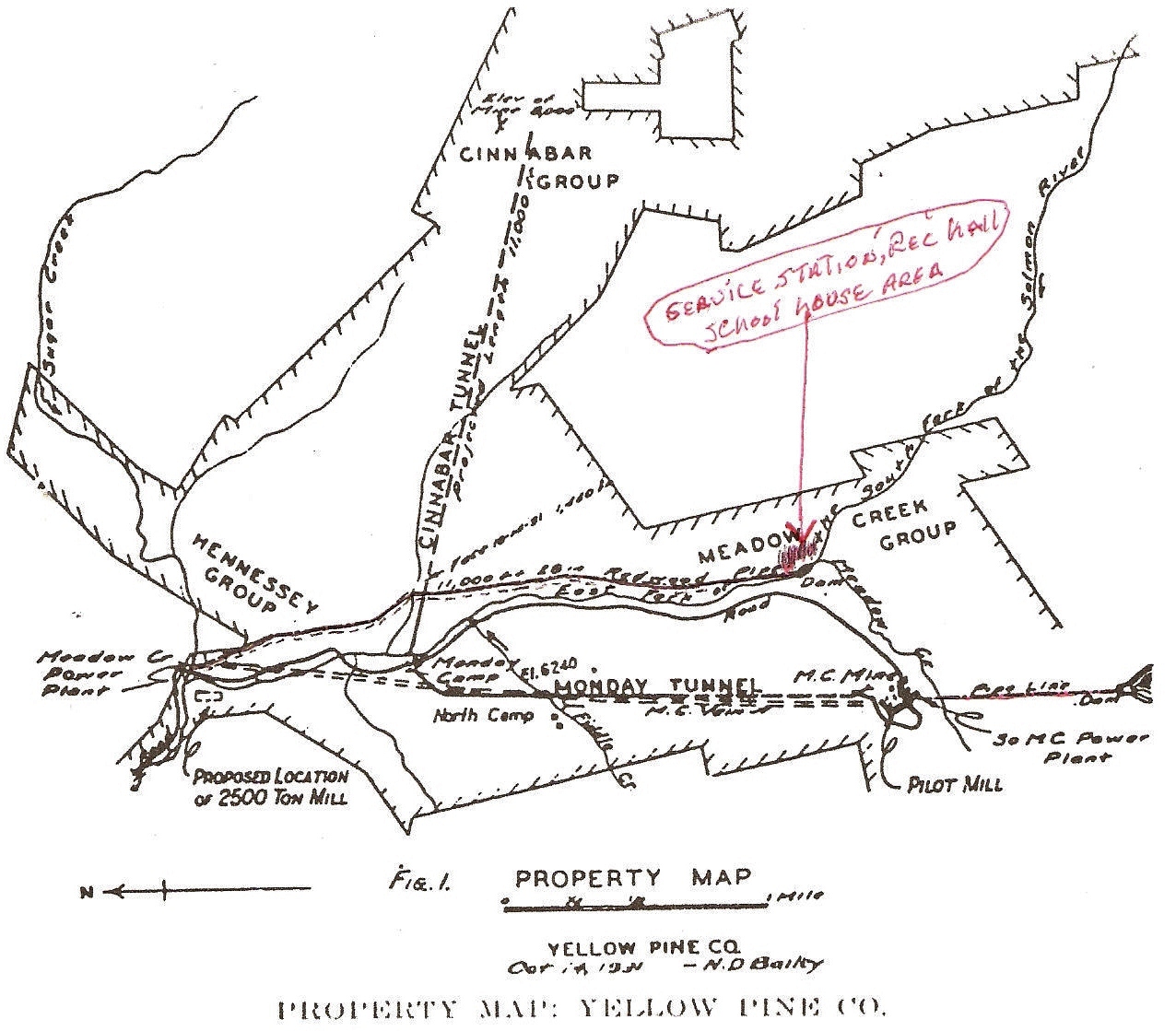 click image to enlarge
A map drafted by Harold Bailey in 1931 showing the two pipe lines, The Redwood and the line from the reservoir to the mill. I put in the "rec" hall school area to give you an idea where the Rewood line started. The reservoir is south and a little west from the old mill site. - Ron
Copyright © 2009 - Sharon McConnel. All Rights Reserved.
Copyright Notice:
All materials contained on these pages are furnished for the free use of those engaged in researching their family origins. Any commercial use or distribution, without the consent of the host/author of these pages is prohibited.
---