Edwardsburg, Idaho, March 26 – 1912
Contributed by Marvin Housworth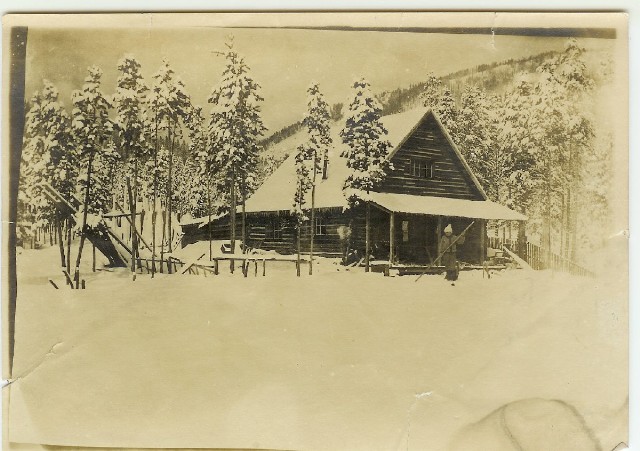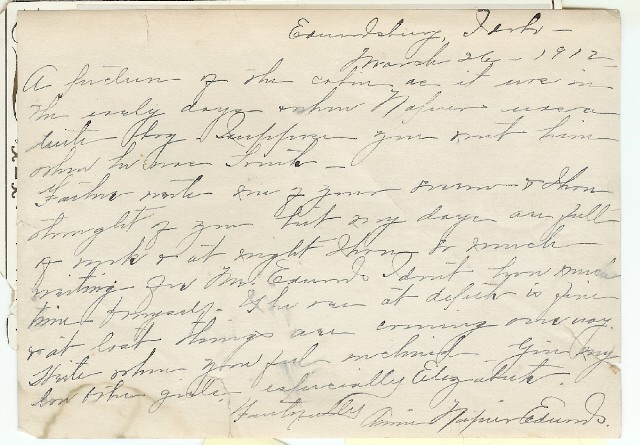 A picture of the cabin as it was in the early days when Napier was a
little boy – I suppose you met him when he was South-
Father wrote me of your sorrow and I have thought of you
but as my days are full of work at night I have so
much writing for Mr. Edwards I don't have much time for
myself- The(ore ?) at (ditch?)* is fine & at last things are coming our way.
Write when you feel inclined- give my Love to the girls – especially Elizabeth.
________
Ann Napier Edwards
(see also: History of Valley County post offices)
Copyright Notice:
All materials contained on these pages are furnished for the free use of those engaged in researching their family origins. Any commercial use or distribution, without the consent of the host/author of these pages is prohibited.
Idaho GenWeb Archives - Valley County

Sharon McConnel, County Coordinator
Copyright © 2009 - Sharon McConnel. All Rights Reserved.
The IDGenWeb Project is a genealogical and resource collection for the state of Idaho and its counties. The state and counties have many volunteers who are dedicated to promoting free genealogical and research resources from the state's rich ancestral history.
---