Stibnite Post Office, circa late '20's/early '30's
Courtesy of Sandy McRae.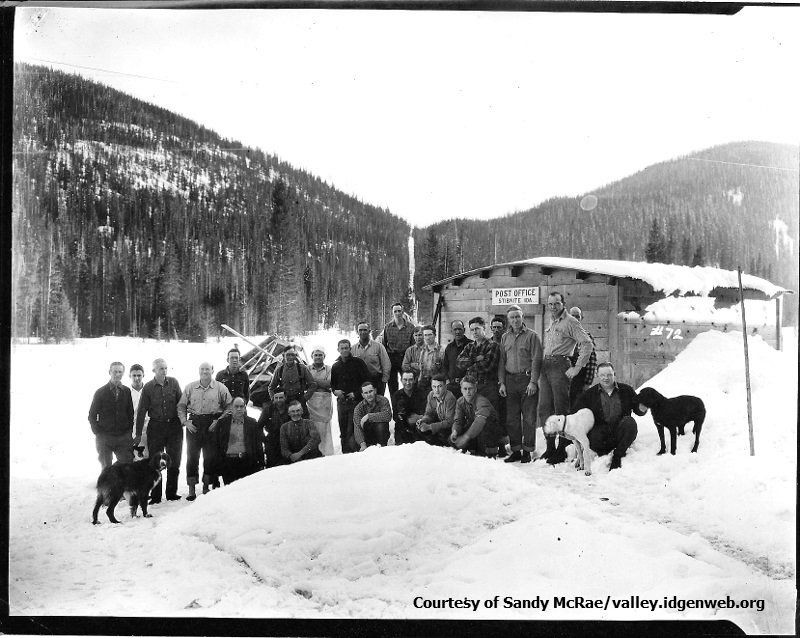 (click image to enlarge)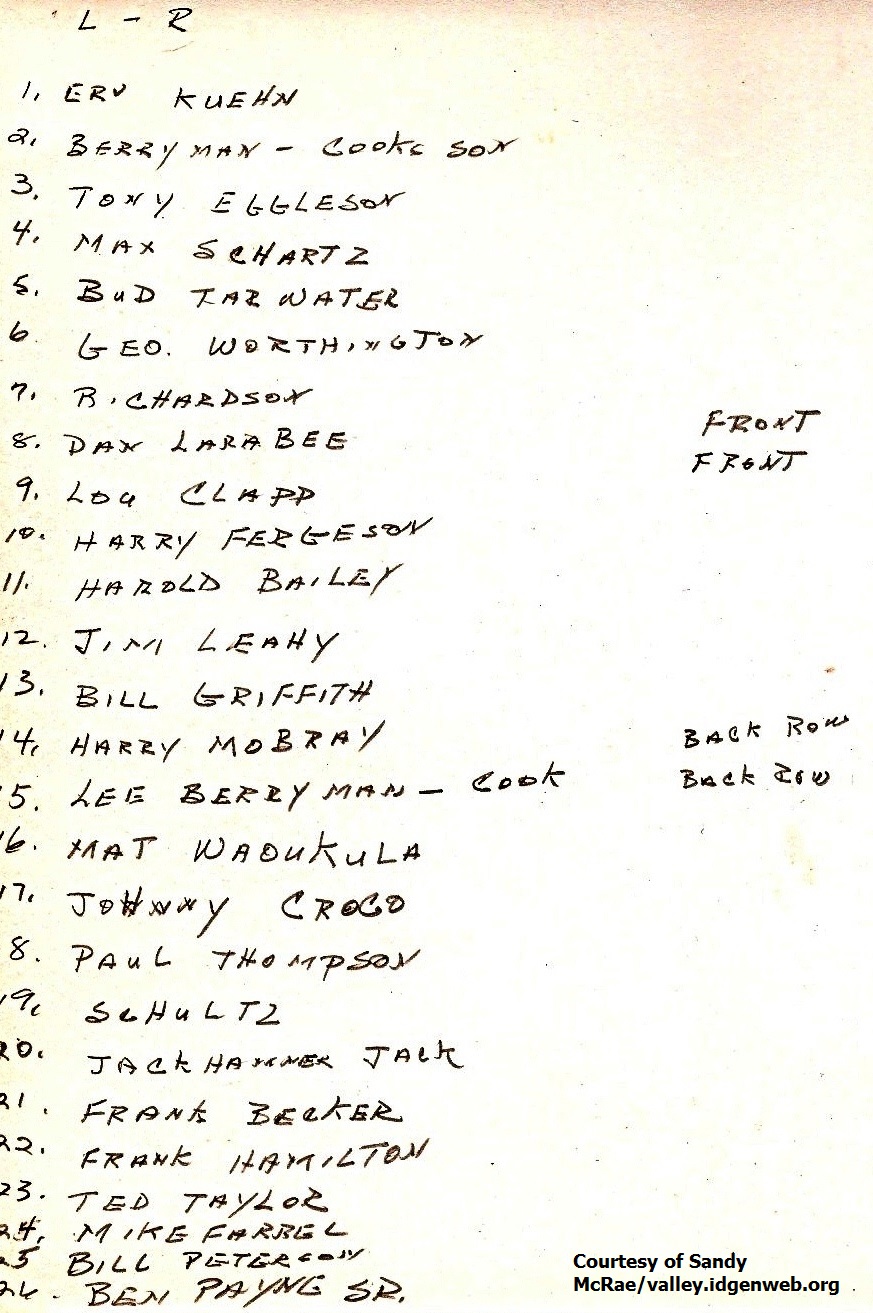 Erv Kuehn
--Berryman (cook's son)
Tony Eggleson
Max Schartz
Bud Tazwater
Geo. Worthington
Richardson
Dan Larabee
Lou Clapp
Harry Fergeson
Harold Bailey
Jim Leahy
Bill Griffith
Harry Mobray
Lee Berryman (cook)
Mat Waoukula
Johnny Croco
Paul Thompson
Schultz
Jackhammer Jack
Frank Becker
Frank Hamilton
Ted Taylor
Mike Farrel
Bill Peterson
Ben Payne Sr
Copyright © 2009 - Sharon McConnel. All Rights Reserved.
Copyright Notice:
All materials contained on these pages are furnished for the free use of those engaged in researching their family origins. Any commercial use or distribution, without the consent of the host/author of these pages is prohibited.
---