Cedar Water Pipeline, circa 1931
Courtesy of Sandy McRae.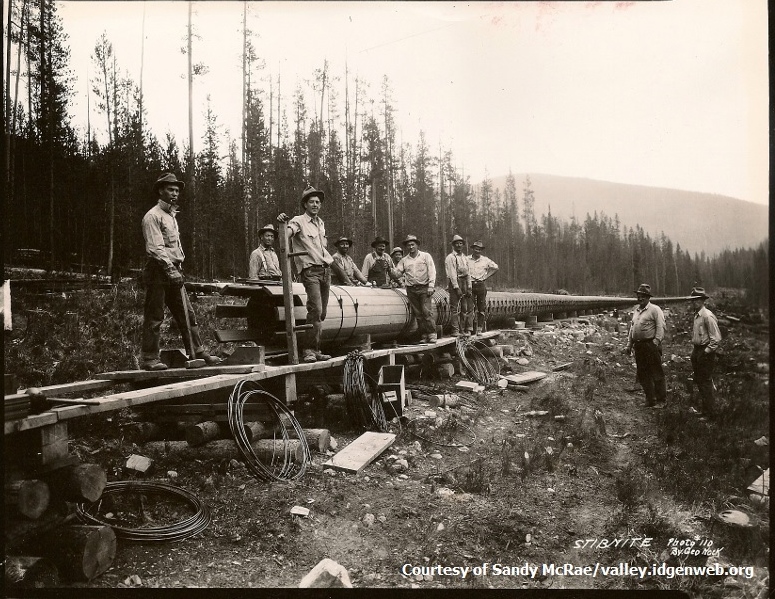 (click image to enlarge)

Idaho GenWeb Archives - Valley County
Sharon McConnel, County Coordinator
Copyright © 2009 - Sharon McConnel. All Rights Reserved.
The IDGenWeb Project is a genealogical and resource collection for the state of Idaho and its counties. The state and counties have many volunteers who are dedicated to promoting free genealogical and research resources from the state's rich ancestral history.
---