Ellison, Holcomb, Abstien, Willson, Behne, Hennessy, Willson, McCoy, Edwards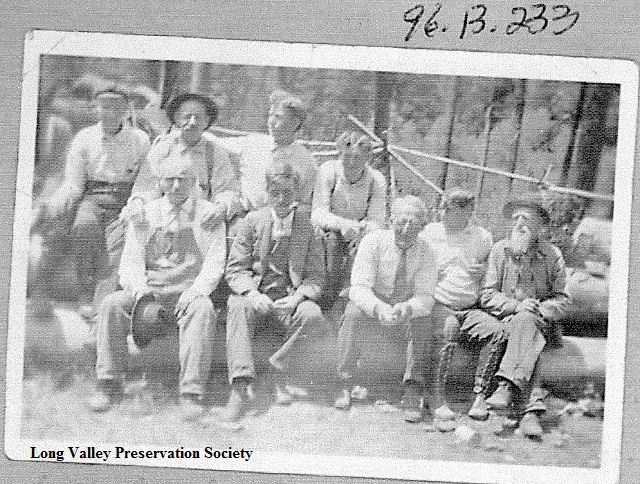 Left back: Charles Ellison, Red Metals Mine owner; Fred Holcomb, ranch owner; Henry Abstien, Mining man/horticulturist; Earl Willson, son of Profile Sam.
Left front: Albert Behne, founder of Yellow Pine; Albert Hennessy, miner; Sam ("Profile Sam") Willson, miner; Bert McCoy, packer; Jimmie Edwards.
Photo courtesy of Long Valley Preservation Society, via Ron Smith
Copyright © 2009 - Sharon McConnel. All Rights Reserved.
Copyright Notice:
All materials contained on these pages are furnished for the free use of those engaged in researching their family origins. Any commercial use or distribution, without the consent of the host/author of these pages is prohibited.
---