Ellison, Holcomb, Abstien, Willson, Behne, Hennessy, Willson, McCoy, Edwards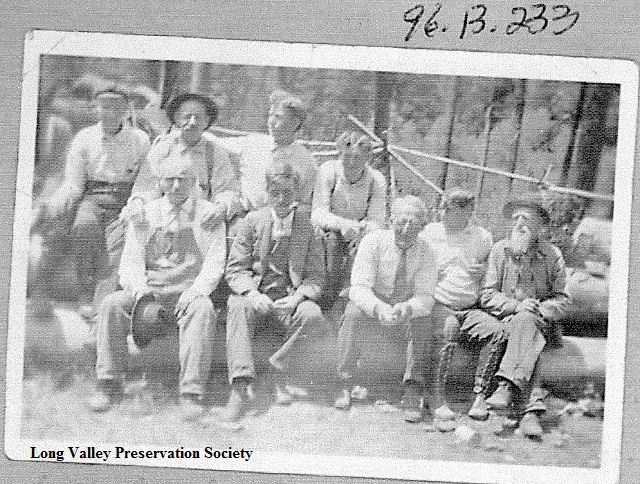 Left back: Charles Ellison, Red Metals Mine owner; Fred Holcomb, ranch owner; Henry Abstien, Mining man/horticulturist; Earl Willson, son of Profile Sam.
Left front: Albert Behne, founder of Yellow Pine; Albert Hennessy, miner; Sam ("Profile Sam") Willson, miner; Bert McCoy, packer; Jimmie Edwards.
Photo courtesy of Long Valley Preservation Society, via Ron Smith
Idaho GenWeb Archives - Valley County
Sharon McConnel, County Coordinator
Copyright © 2009 - Sharon McConnel. All Rights Reserved.
The IDGenWeb Project is a genealogical and resource collection for the state of Idaho and its counties.
---