Lafe & Emma Cox, owners-operators Coxes Dude Ranch, 1950's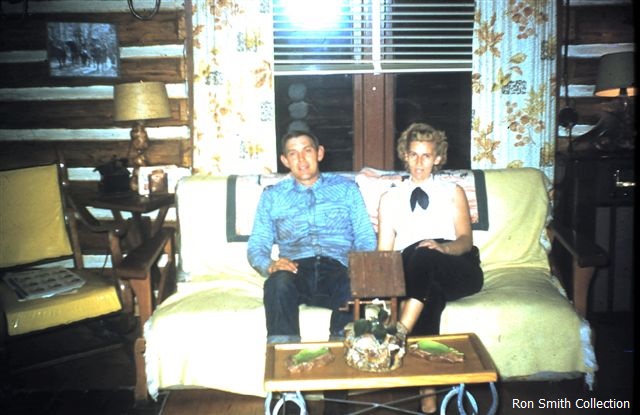 Lawrence Smith photo, courtesy of Ron Smith
Lafe Cox (1914-2002) moved, with his parents Clark and Beulah Cox, to a ranch on Johnson Creek in 1927 where the family built a lodge known as the Cox Dude Ranch. In 1943 Lafe and his wife Emma Petersen Cox purchased the dude ranch from his parents. For the story about Lafe's and Emma's life on Johnson Creek and the Cox Dude Ranch, see Idaho Mountains, our home/life in Idaho's backcountry.
Idaho GenWeb Archives - Valley County
Sharon McConnel, County Coordinator
Copyright © 2009 - Sharon McConnel. All Rights Reserved.
The IDGenWeb Project is a genealogical and resource collection for the state of Idaho and its counties.
---